Our friend David came along with us today for the Easter edition of Lunch Bunch. We made special meals with Easter goodies like colored eggs, and delicious home-made brownies donated by Mere's Lovely Mom. A big thank you to David and Mere's Lovely Mom!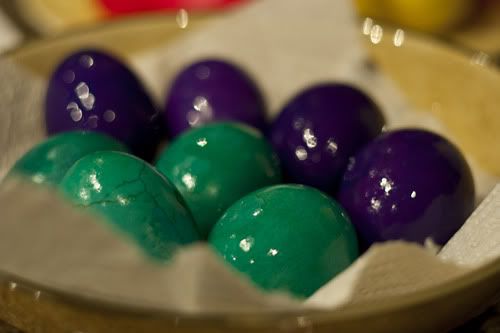 Colored hard-boiled eggs.
Ripe bananas from Smart and Final.
24 ham sandwiches!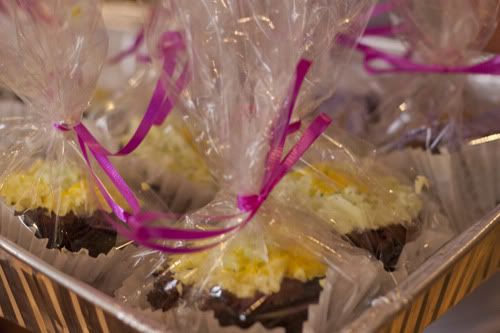 Yum!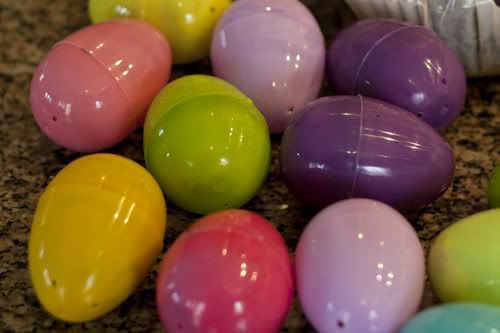 Candy-filled plastic eggs.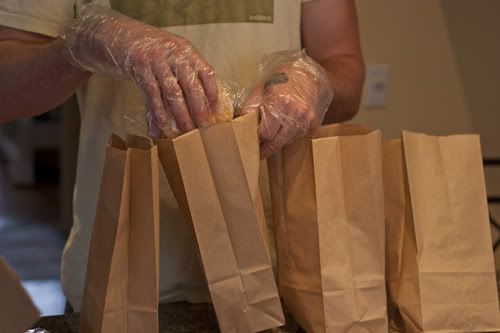 David filling the bags.
The contents of the bags.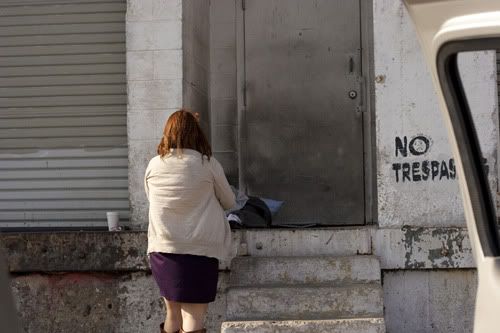 Mere leaving a bag for one of our regulars.
We have a new tomato for out blog! If you'd like to support/share our blog, feel free to post this banner everywhere!
Happy Easter from Lunch Bunch!