Saturday, September 18, 2010
Posted by

Ana
at 4:55 PM
No comments:

Friday, September 17, 2010
This week our dear friend, Erick, helped us make 48 meals! Then Ally surprised us with a big donation of blankets!! We passed them out to our regulars first, then had some more left over for new people. It was a cold night, and very much appreciated. Thank you so much, Ally and Eric!
Erick and Mere bagging our groceries because some people like to crush our bread and bananas.
Ally and mere with our new blankies.
Some really cool shades.
Very efficient.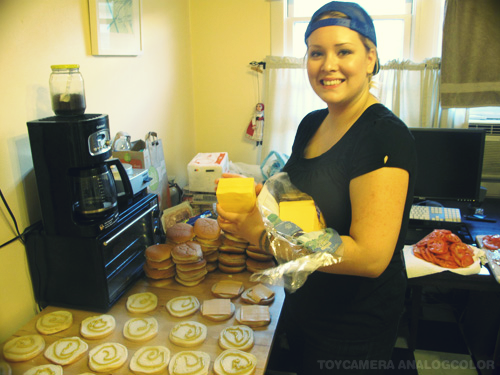 Fashionable hat.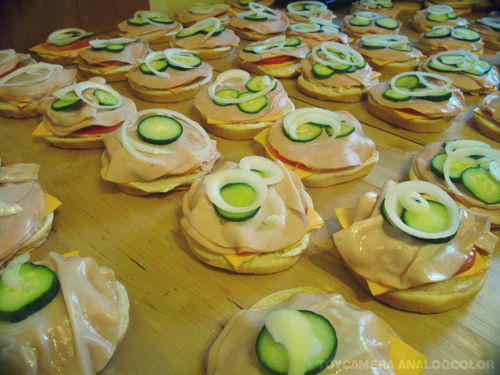 We included special treats like ginger snap cookies, trail mix, nuts, and wafers.
We did both grapes and bananas this time.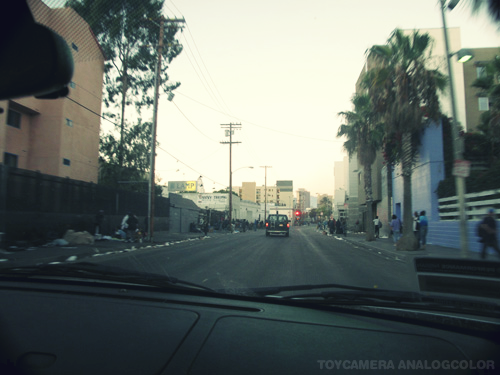 Skid Row.
Posted by

Ana
at 10:01 AM
1 comment: