Today was gloomy, but the weather person forgot to mention it will be raining sandwiches!
Ana and I started off in downtown today to get some images of how some people are dealing with the weather.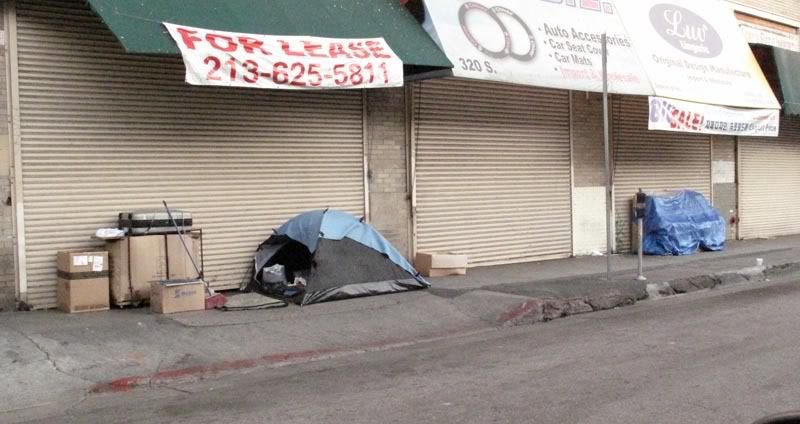 Sadly most people did not have tarps or warm looking apparel.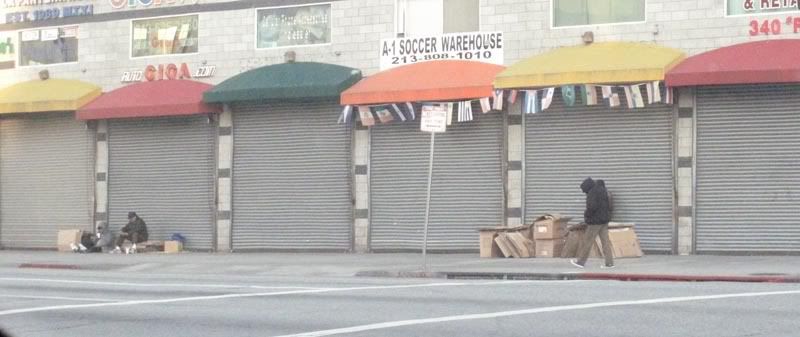 Also there are people with insufficient ways to carry to their belongings that just seem to get trapped in places. For example this man is always in the same area, I thought it was where he was comfortable. It turns out he has injured feet, plus all of his bags to carry.
Winter is not yet over and there are people stuck in store doorways until dawn, then they are forced to walk the streets to find shelter. This forced way of life is the cause of many homeless people's sicknesses.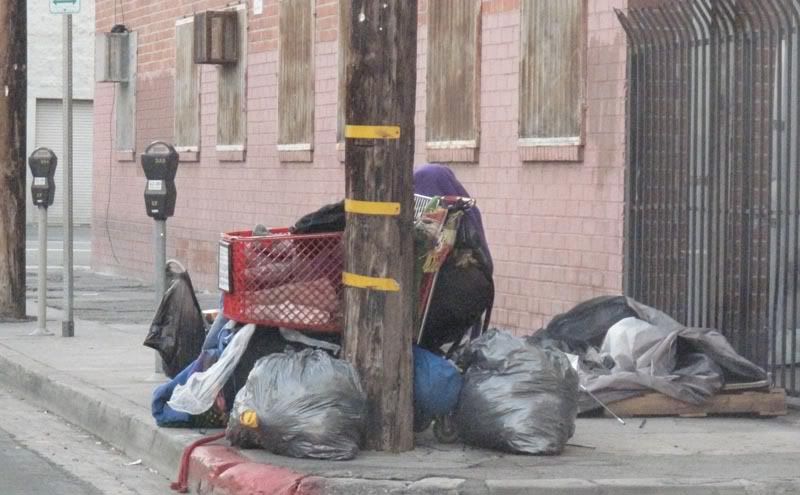 Not having nutrients or being stuck in soaked clothing from pouring rain then sleeping on wet cold concrete is what is happening all around us. The homeless people that are being affected are not strangers, they are the people you see driving by the FWY, sleeping in an underpasses or near shelters. Offering an extra sweatshirt, a sandwich, a smile at least could really help someone out in a hard time!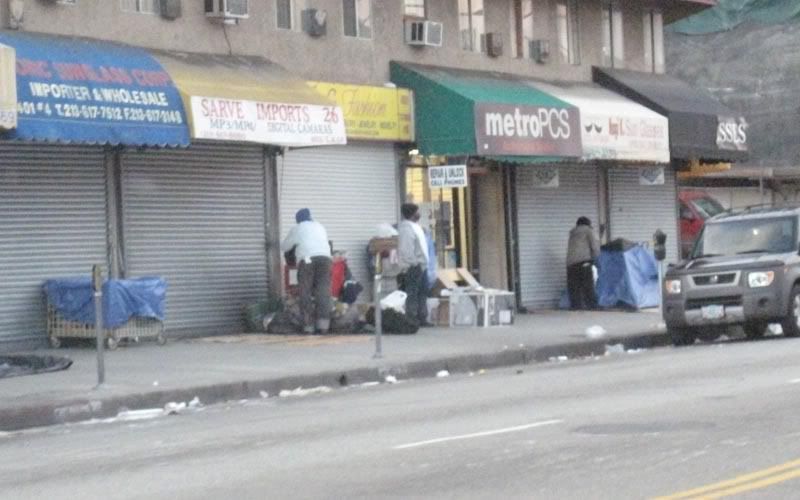 These streets do not have to be mean, they do not have to be cold and most certainly they do not have to be hungry. Please contact us about how you can help our fight against hunger!