This week Lunch Bunch was lucky enough to have two amazing volunteers! Greg and Aimée were so lovely to help us make soup lunches. A huge thanks to them for their hard work!
We made a beef and vegetable soup. It was great that the beef was on sale buy 1 get 1 free!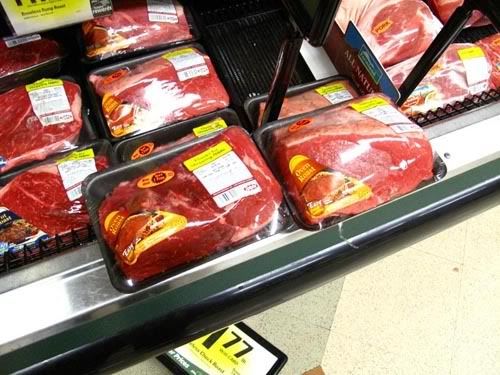 Once I bought all of the ingredients it was time to get them home and chop away! I trimmed all the fat from the meat and cubed it.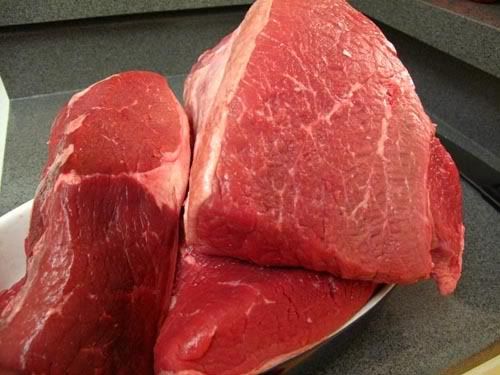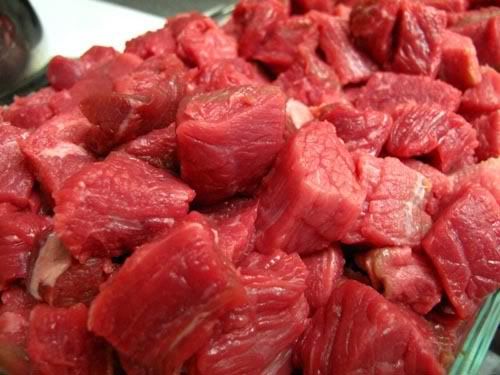 There was a lot of meat, but we needed enough for fifty 16oz soup containers. Next I put the cubed meat in a slow cooker to get it nice and tender. This cooked the night through.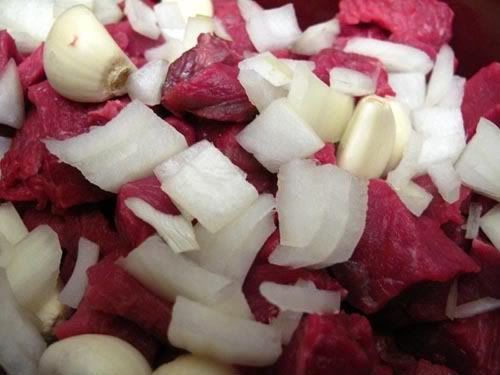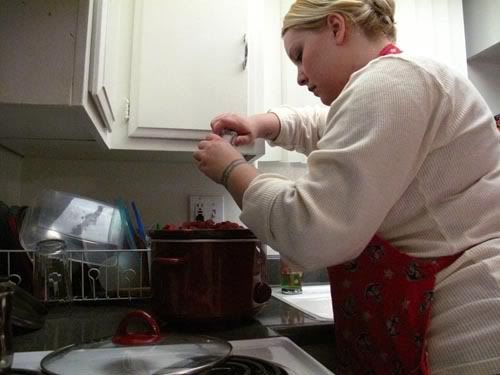 The next morning I began to prepare the soup. I chopped up the veggies then added them to the broth, seasoning and meat.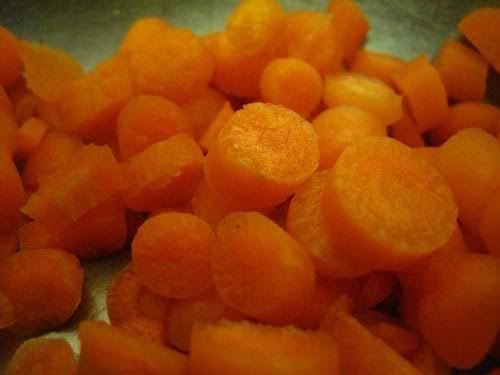 Ana and Greg stopped at Smart & Final to get the rest of the supplies for the lunch while the soup was cooking.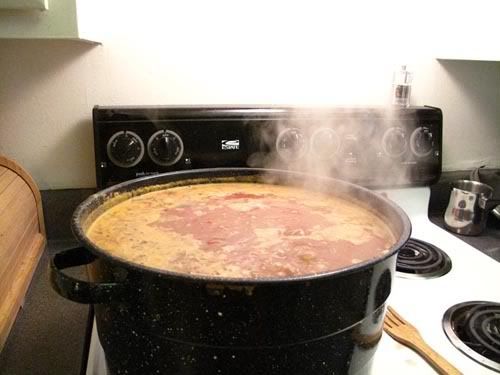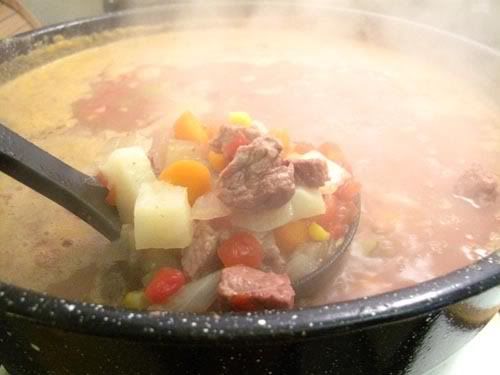 The soup had 8 different vegetables and lots of savory meat!
Ana and Greg started putting the soup into 16 oz containers.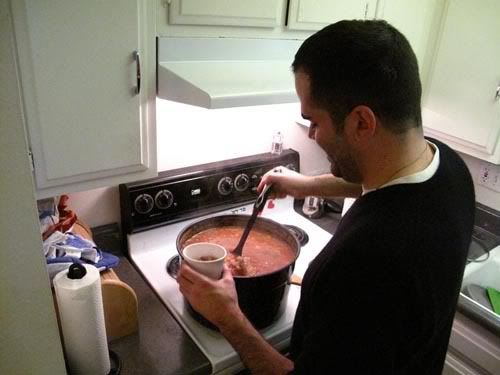 The lunch consisted of 2 oranges, a roll, a sweet treat(Greg's wonderful addition) and of course the soup.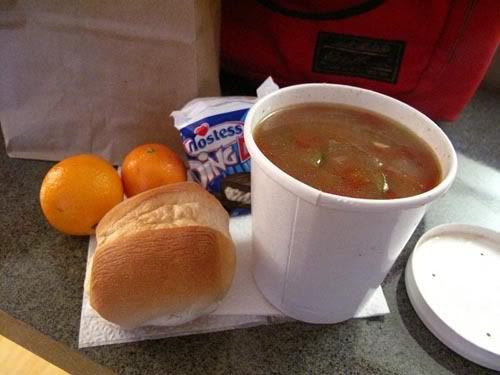 Aimée arrived just in time for bagging the lunches. She set up the paper bags so that we can efficiently put the water and snacks together.
We opted to keep the soup in hot bags.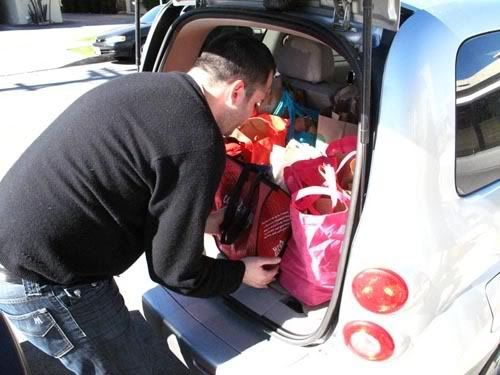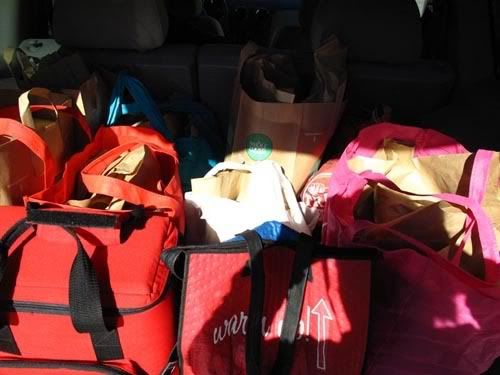 After we were all loaded up, we hit the road to start handing out the food. Greg and Aimée were amazing! They were both so eager to start handing things out.
Greg was so outgoing and warm that everyone was very responsive to him. His Spanish also came in handy. Thank you Greg for you help and hard work.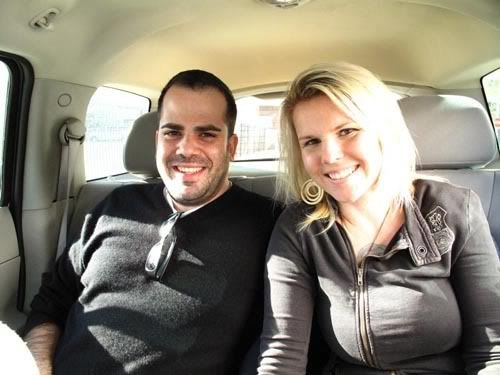 It was a treat for Ana and I to finally get to meet Aimée in person. She was popping in and out of the car to hand out lunches, it was great! Thank you for working with us and the support you have given!
The Lunch Bunchers from Week 29!