This week Lunch Bunch had great nutritional snacks! We really like to include fresh fruit and veggies in our lunches. We also like to changes or add some new items to the menu.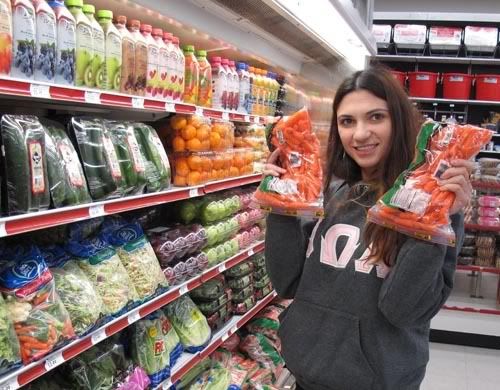 We purchased the bulk of the items at Smart & Final, we also had some food items donated.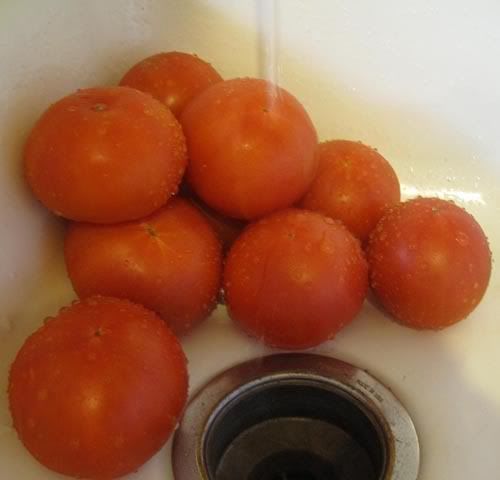 This week we had lots of washing, chopping and bagging to do!
The oranges looked so juicy!
After all of the sandwich items were chopped I set up 24 buns. Doing 48 sandwiches takes a lot of space, so doing them in batches works well for us!
While I was working on the sandwhiches Ara was bagging pretzels and carrots with celery. Ana was hard at work making a delish trail mix.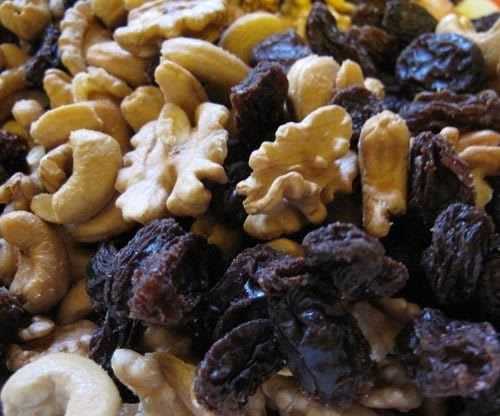 The mix had walnuts, pistachios, cashews and raisins.
Once we got all of the items organized it is fast and easy to fill all the lunch bags.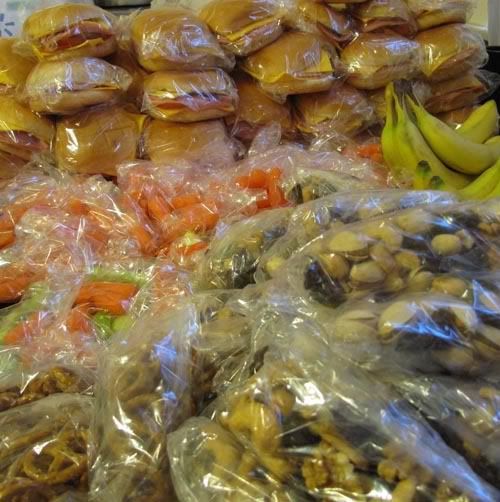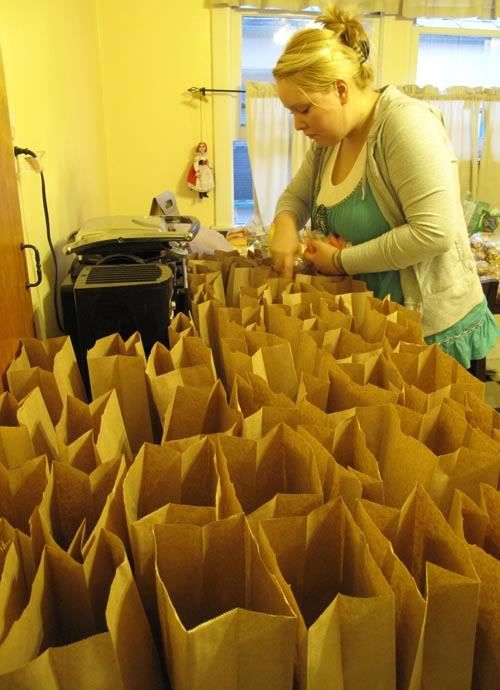 We added a sweet festive chocolate to the bags just for fun.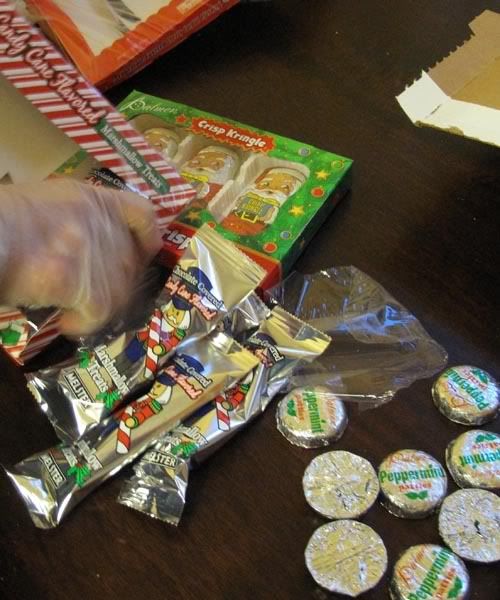 Ana and I were very excited to hand out these full and delicious Lunch Bags!!