We thought we should change things up a bit this week because everyone loves variety. Instead of bananas, we bought apples (red and green) and oranges and sliced them up. We also got a vegetable mix instead of baby carrots alone and pretzels instead of cheese and crackers because they are healthier and lower in fat.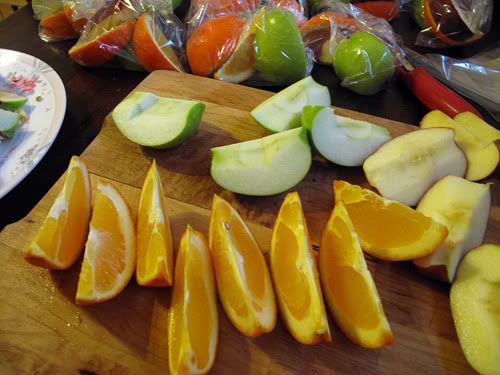 Apples and oranges sliced up for easy eating.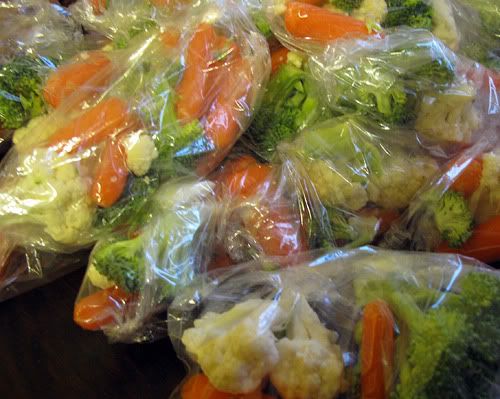 Carrots, broccoli, and cauliflower
Pretzels!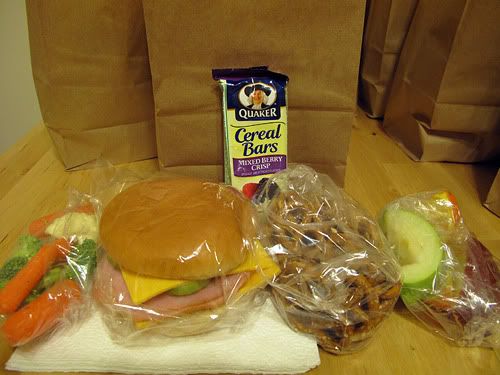 The contents of this week's lunch bag, minus the water which we keep in the car.
Mere set up the paper bags.