The Lunch Bunch
auction
has ended (with only
one piece
left to bid on) and it was a GREAT success. We reached our first goal of $1000 and
raised
almost
$2800!
That's over 1400 meals we can make and give away! All of the listings ended with bids, some of them climbing into the 100's. Thanks to these amazing artists and collectors, Lunch Bunch can now raise the number of meals to 48 again for many months.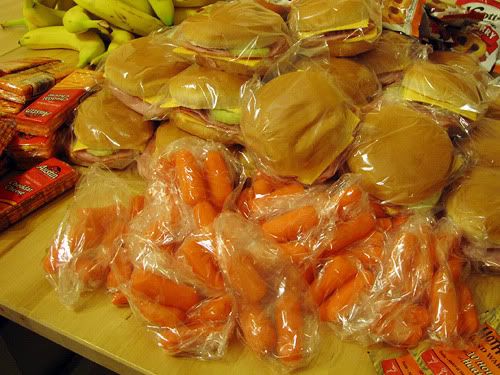 We included fresh baby carrots for a more healthy snack.
Mere brought some heat packs for the cold weather.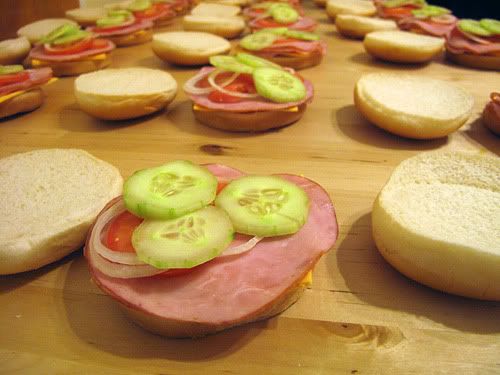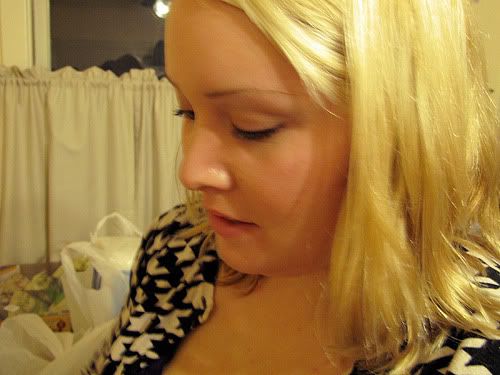 Mere hard at work.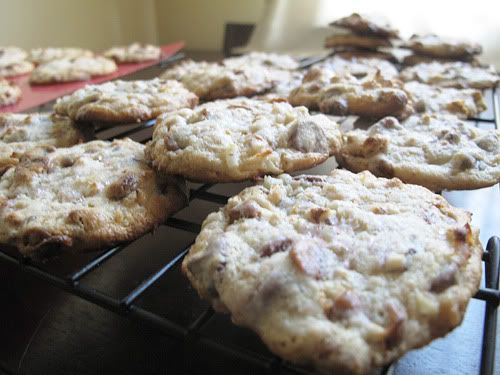 I made extra Thanksgiving cookies for our regulars.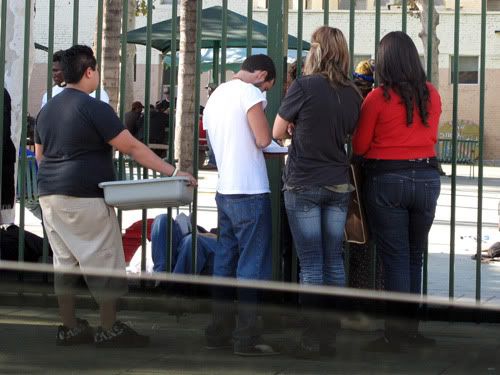 Another group making the homeless listen to them read from the bible before letting them have a peanut butter sandwich. They weren't very friendly to us either.